If the midpoint of summer has you struggling to come up with new ideas to keep the young ones in your life entertained, might we suggest a trip into the bookstore? Not only are there a whole host of shop dogs just waiting to be greeted (and maybe check to see if you're hiding treats), but we've also rounded up 11 new books guaranteed to please the young (and young at heart!) readers in your life. Dogs, books, air conditioning — is there a better way to spend a summer afternoon?
And don't miss several kid-friendly events at the end of this post!
PICTURE BOOKS
Recommended by Ann
A boy. A dog. A handful of words which add up to more than would seem possible. Take two minutes and read it. Brilliant.
Recommended by Rae Ann
The rhythm of the words on the page and the mixed-media illustrations in How to Read a Book make a lovely combination in this picture book about one of my favorite activities.
Recommended by Jackie
Lovely illustrations and lyrical text give a beautiful answer to a simple yet complicated question.
Recommended by Jackie
Bilal is six years old and excited about sharing his favorite food with his friends. It takes a long time to cook, which gives Bilal time to start worrying about whether his friends will even like it! This cute story touches on themes of patience and teamwork, and how luckily, good food always has a way of bringing people together.
Recommended by Chelsea
A celebration of our national parks, You Are Home, featuring 22 illustrations, is as informative as it is beautiful.
Recommended by Katherine
Jamie doesn't know exactly what she's making as she pushes sand, shells, and rocks together into a one-of-a-kind beach creation. Instead, she enjoys the process, knowing that the finished product will turn out just as it is supposed to be. Rhythmic like ocean waves, Myers's story reminds us to enjoy the moment. Hum and Swish is perfect for beach-side reading with your introspective little one.
INDEPENDENT READER
Recommended by Kay
Ben's town has always released lanterns into the river during the annual Autumn Equinox Festival. When he and his friends decide to find out where the lanterns disappear to each year, they discover more adventure than they could ever have imagined. This story is bursting with magic and wonder, while never once losing sight of the realistic young friendship at its heart.
Recommended by Steve
Aru, Mini, Brynne and Aiden are back for another shape-shifting, dimension-crossing, magic-weapons-wielding adventure, and it is a whole lot of fun. Where else are you going to find immortal creatures listening to "Despacito" on a portable speaker? We especially enjoyed narrator Soneela Nankani's ability to bring the story and a big cast of characters to life in the audiobook.
Recommended by Rae Ann
The true story of the 2,979 days between JFK's announcement of the United States' goal to land on the moon and Neil Armstrong's actually stepping onto the moon. Featuring astronaut stats, archival photos, and illustrations that make you feel like you're right in the cockpit, this is a must-read for the 50th anniversary of the moon landing.
YOUNG ADULT
Recommended by Kay
I don't think I've ever seen a graphic novel so honestly depict the kind of toxic, doomed high school relationships so many of us experience, or the vital (often messy) friendships they become entwined with. The art and dialogue are perfectly paired to break your heart over and over again.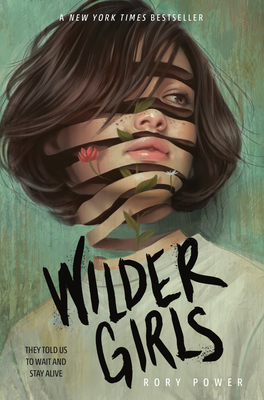 Our July ParnassusNext selection, Rory Power's Wilder Girls, is a survival story unlike any you've ever read. It's about three friends who must try to uncover the true cause of a mysterious illness that has trapped them in quarantine at their remote boarding school for more than a year — and the lengths they will go to survive, to heal, and to expose what they discover. Unsettling, raw, and utterly engrossing, Wilder Girls is perfect for readers who love Nova Ren Suma, Laura Ruby, and Andrew Smith.
Here's what some of the early reviews are saying:
"Wilder Girls is so sharp and packs so much emotion in such wise ways. I'm convinced we're about to witness the emergence of a major new literary star." —Jeff Vandermeer, New York Times bestselling author of Annihilation
"A staggering gut punch of a book." —Kirkus, starred review
"Wilder Girls is the bold, imaginative, emotionally wrenching horror novel of my dreams — one that celebrates the resilience of girls and the earthshaking power of their friendships. An eerie, unforgettable triumph." —Claire Legrand, New York Times bestselling author of Furyborn
"Power's evocative, haunting, and occasionally gruesome debut will challenge readers to ignore its bewitching presence." —Booklist, starred review
ParnassusNext is the book subscription box for YA lovers. Every member of ParnassusNext receives a first edition hardcover of each month's selected book, signed by the author. There is no membership fee to join — and no line to stand in for the autograph. Not only will you have one of the best YA books of the month when it comes out, you'll have it straight from the author's hands, with an original, authentic signature! Set up a subscription for yourself or buy a gift membership for your favorite YA reader for 3, 6, or 12 months.
Cool off with the kiddos indoors and join us for one of these upcoming events at the store!
Katja Russell and Nick McGinn, authors of A Bunny Named Barnaby: It's a Bun Life — July 21, 2pm
Where's Waldo Celebration — July 30, 3-4pm. (Learn more about the Find Waldo Local scavenger hunt here.)
Weekly Storytime — Saturdays at 10:30 a.m. and Thursdays at 4pm