There may be no better place to catch a break from Nashville's heat than inside our store. Where else can you browse through hot new books in the delightful cool of flowing AC? It's just another reason bookstores are the best.
Or maybe that beach bag of books you started at the beginning of the summer is beginning to run low? If so, don't worry, we've got you covered. Whether it's new fiction, thrillers, romance, or nonfiction, these 20 new reads will easily replenish a dwindling summer stash.
FICTION
Recommended by Mary Laura
A writing professor (who's also a famous novelist), his 19-year-old student (whom he probably shouldn't have slept with), her beautiful, lonely mother (uh oh), and a supporting cast of friends and family populate this juicy, witty ensemble story. Pack it with your smart beach reads.
Recommended by Katherine 
Engrossing family saga? Check. Gorgeous, insightful writing? Check. The most fun I've ever had with any book yet this year? Triple check. I was blown away by this debut novelist's ability to write a book that feels both modern and timeless. This one is binge-worthy but so exquisite that you'll want to set it down every so often just to marvel at its existence. It reminded me why I read fiction in the first place.
Recommended by Chelsea
The Mississippi Delta becomes a character in its own right as Billie returns to her hometown to claim her inheritance: a little cash, a shack that once belonged to her father, and her missing memories of the night he died. As her memories come back, Billie wonders if her father's death was an accident at all. Setting present day Mississippi against stories of the Civil Rights era, Benz examines the racial tensions of a small Southern town.
Recommended by Mary Laura
The story begins as Molly, a scientist, and her two young children hide in her bedroom from an intruder. I won't spoil anything here, but what looks at first like a home invasion is not quite what it seems. No one else writes like Helen Phillips, who illustrates in this stunning speculative fiction how parenthood changes our perceptions of time, love, and selfhood.
Recommended by Ben
Savage's debut follows Ella, a young caregiver; Bryn, a client; and Jill, his brain-damaged wife. Sparse on action and dialogue, it gets subtle power from Ella's ponderings on Bryn's tender care for his suffering wife, and her bond with her girlfriend. Intimate and lyrical, it explores creativity, aging, spirituality, and the complex nature of love: how relationships — professional, romantic, platonic — intersect and bloom in new ways.
Recommended by Lauren
The story of Toby Fleishman's insecurity — paired with his new post-divorce sex life — paves the way to an explosive, visceral experience of how it feels to be a woman in the world. I was pulled with rapt attention to the very last word. This book is searingly smart, irresistibly funny, and undeniably of the moment. You'll likely miss it when it's over.
Recommended by Mary Laura
"What is family if not a bunch of secrets we keep from each other?" Order up another frosé and slide your deck chair into the shade. I don't want you to get sunburned, and you're not going to want to leave the pool until you've finished Grant Ginder's latest summer romp about a family/friends/lovers trip to Greece, where everyone's baggage is full of dirty laundry.
Recommended by Kathy
Charlotte gets into the asylum where her sister has been imprisoned by their wealthy parents. After meeting several inmates, she realizes that many aren't insane, just inconvenient. This is a captivating story of mental illness treatment for women in the late 1800s and the power of sisterly love.
Recommended by River
Debut author John Larison writes with the absolute power of a master. This book is for fans who wish Cormac McCarthy and Larry McMurtry would sit down over a bottle of whiskey in a small town out West and write a book together. Just out in paperback, now I have a great reason to pick it up for the summer and read again!
Don't miss John Larison in the store on Wednesday, July 17 at 6:30 p.m. 
Recommended by Sissy
This British thriller gave me a lot to think about. Baker deals with the timely issues of consent and the role of dead girls in contemporary writing.
Recommended by Sissy
If you liked The Time Traveler's Wife, you'll love this slightly magical and mysterious novel.
Recommended by Cat
Porter's novel features a bunch of small snapshots of two families in the decades between the 1950s and Obama's first term in office. You'll love diving into this fantastic fiction.
Recommended by Devin
The First Son of the United States and the Prince of Wales get into a scuffle at a royal wedding and are forced to become friends to mitigate the public relations nightmare they created. What follows is THE BEST hate-to-love romance I've read. I usually read books I love quickly, but I forced myself to slow down while reading this one so I could savor every perfect moment. My favorite of 2019 so far.
Recommended by Rae Ann
From 1953 Tehran to present-day United States, The Stationery Shop is a journey of family, love, loss, and renewal. Beautifully told in vivid detail, this is the story of two sisters from their fractured adolescence to an American university and beyond. Perfect for fans of historical fiction and family stories. This is also makes for a wonderful audiobook.
Recommended by Rae Ann
The perfect beach read! A blended family is forever changed by the summer of 1969 when their lives are touched by the moon landing, Chappaquiddick, and Woodstock.
Recommended by Chelsea
What if you suddenly had memories of a life you didn't live, but you still remember it all the same? False memory syndrome has struck, and NYPD detective Barry Sutton is determined to figure out its cause. A fast-paced mystery/sci-fi thriller, Recursion hits hard with big questions about memory, reality, and identity.
NONFICTION
Recommended by Ann
RIVETING. This account of the Troubles is told through the lives of a few minor players. You'll feel like someone is slipping you a gun wrapped in a dishtowel under the table in the pub. It's history-turned-thriller.
Recommended by Karen
If you don't know Margaret Renkl from her fabulous NYT op-eds, then you'll soon know her for this collection of beautifully written personal essays. Renkl lives here in Nashville, but the buzz on this book is national. If you have lived through the loss of a loved one, or are moved by the natural world in unexpected ways, I dare you to pick up this book. You will not put it down.
(Late Migrations is also this month's First Editions Club pick. Read more about it below, and don't miss Renkl here in the store tonight, July 9, at 6:30 p.m.)
Recommended by Katherine
Absorbing, difficult, and necessary, this book examines the sexualities of three real American women, based on almost a decade of reporting by journalist Lisa Taddeo. As I flew through the pages, I couldn't help but think that Taddeo's writing felt prophetic of the #MeToo era we find ourselves in today. Read it now, because everyone is going to be talking about it.
Recommended by Chelsea
I am a diehard murderino, and I was thrilled when Georgia and Karen announced a book. Full of their personal stories and advice, this delightful, heartfelt book reads like a conversation among you and your two wise best friends.
I could stand on a street corner and proselytize about Margaret Renkl's Late Migrations: A Natural History of Love and Loss. Renkl, who is a regular contributor to the New York Times, writes about the birds in her backyard, her dogs, parents, in-laws, childhood, motherhood, plants, you name it. She takes the life at hand and shapes it into works of meticulous beauty and insight.
What amazes me most is the book's impeccable shape. The tiny mosaic chips come together to form an indelible whole. As much as I loved each separate essay, I was completely unprepared for the punch the book delivers in the end. Do not miss this one.
Yours in reading,
Ann Patchett
More about our First Editions Club: Every member receives a first edition of the selected book of the month, signed by the author. Books are carefully chosen by our staff of readers, and our picks have gone on to earn major recognition including the Pulitzer Prize, the National Book Award, and the PEN/Faulkner Award. Plus, there's no membership fee or premium charge for these books. Build a treasured library of signed first editions and always have something great to read! Makes a FABULOUS gift, too. 
Parnassus Book Club — Upcoming Meeting Schedule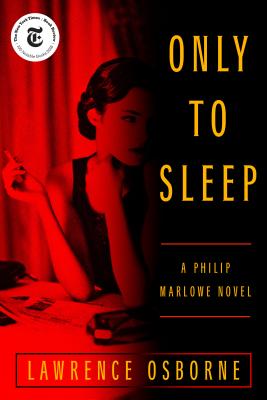 July – Only to Sleep by Lawrence Osborne*
Monday, July 22 at 6:30 p.m.
Wednesday, July 24 at 6:30 p.m.
Thursday, July 25 at 10 a.m.
*Note: Clubs meet one week later than usual.
August – Before We Were Yours by Lisa Wingate*
Monday, August 19 at 6:30 p.m.
Thursday, August 22 at 10 a.m.
*Note: Join the Parnassus staff, in conjunction with Citywide Book Club, for a discussion of The Woman's Hour by Elaine Weiss on Wednesday, August 21.
Classics Club – The Big Sleep by Raymond Chandler
Monday, July 29 at 10 a.m. and 6:30 p.m.
Classics Club – Slouching Towards Bethlehem by Joan Didion
Monday, September 30 at 10 a.m. and 6:30 p.m.
Are you a member of our store book club? Would you like to be? Parnassus Book Club and Classics Club meetings are free and open to anyone. Buy the book, read along, and join the discussion!
MORE INDOOR FUN — Join us at one of these great upcoming events featuring local authors:
Kem Hinton and Seab Tuck, authors of Seablets — July 11, 6:30 p.m.
Derek Evans, author of Made to Change the World — July 15, 6:30 p.m.
Scott Hylbert, author of Task Lyst — July 16, 6:30 p.m.
Katja Russell and Nick McGinn, authors of A Bunny Named Barnaby: It's a Bun Life — July 21, 2:00 p.m.
Jeremy Finley, author of The Dark Above — July 23, 6:30 p.m.
Mark Grisham, author of Bedlam South — July 27, 2:00 p.m.
* * *
One more thing… a note from Mary Laura:
Five years ago, I sweet-talked Parnassus into letting me start this digital magazine. Since then, it has been my great joy to hold a megaphone to the voices of the brilliant authors, booksellers, and readers who come through these doors. Lately, it's also been a joyous experience to work alongside Steve Haruch, who joined the Parnassus team last year and has been lending his talents to our marketing and communication efforts. Steve's a great writer, editor, and thinker and has contributed some excellent pieces to this site. Recently I said, "Hey, how 'bout we trade places — you run this thing, I'll just contribute?" I'm so crazy-grateful he said yes.
So please join me in shouting, "Hurray for Steve!" Meanwhile, I'll still be reading and recommending books and hanging around the store. Next up: I'll be in conversation with Oyinkan Braithwaite at Parnassus on July 30. She's coming all the way across an ocean to discuss My Sister the Serial Killer, the book EVERYONE has been talking about since last year. Come say hello! – Mary Laura
PS: We also owe major thanks to Kate Parrish, a wildly talented writer, editor, and get-it-done person who manned the dashboard of the site this spring when I left to go on book tour for I Miss You When I Blink and is still making sure nothing falls through the cracks. Thank you, Kate!